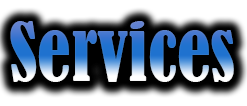 Life Coaching to Enrich My Life
---

My 2nd Chance provides exceptional personalized services and useful information on personal development that helps individuals overcome their biggest challenges and move forward in life with confidence, knowing that their past does not define their future, and that success comes to those who are willing to put in the time and effort to achieve it. Success means different things to different people; so whether it's financial success, professional success, success in personal relationships, or other forms of success you aspire for, know that there is hope - and we're here to help you reach for your goals.
​
---

We help individuals throughout the United States get from where they are to where they want to be. If you find yourself struggling to get ahead, or even to get started in the right direction, know that there is someone ready, willing, and qualified to provide you with the trusted help you need.
So whether you've struggled with various issues in your life that have prevented you from reaching your full potential in the past, or have tried numerous times to "level up" in terms of your livelihood or personal relationships, but failed, one thing is certain - that there is always hope especially for people who pick themselves up, learn from their mistakes, and get at it again!
---